Covid-19 at the ProgrammerJen Office
To help the many struggling small businesses in our local community, I have partnered with Affluency Marketing to bring a very special website offer with a speedy turnaround. Available only for a limited time this offer is for a one-page basic website with 5 sections to help small business let their customers know that they are still open!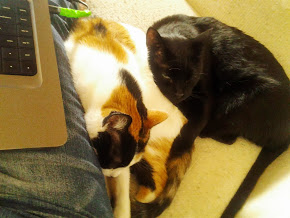 This package is at a very discounted rate of $200, half the normal price. We want to ensure that small businesses have all the help they need to be seen and reopen successfully. And with an amazing 3-day turnaround, this means you can get your info to the right people right away!
Included is a single 1-page professional custom designed and developed website with 5 sections: Call to action (get your potential client/customer to call or email you), services/products section (e-commerce not included), about section, testimonials or stats section, and contact section with contact form. Basic SEO (search engine optimization) is included to be sure that your website will rank highly on google and other search engines.
To take advantage of this special offer, please email us at Programmerj.affluencym@gmail.com.